The founder of Chats du Cap, Alida Delport, dreamt of taking the world of cats to the smaller towns. And Alida successfully hosted numerous cat shows in the smaller surrounding towns such as Darling, Franschhoek, Robertson and as far as George. Alida Delport unfortunately passed away in June 2017. In honour of Alida Delport the Chats du Cap Cat Club introduced the Alida Delport Floating Trophy for the Best Chinchilla/ Burmilla on show, the breeds she adored so.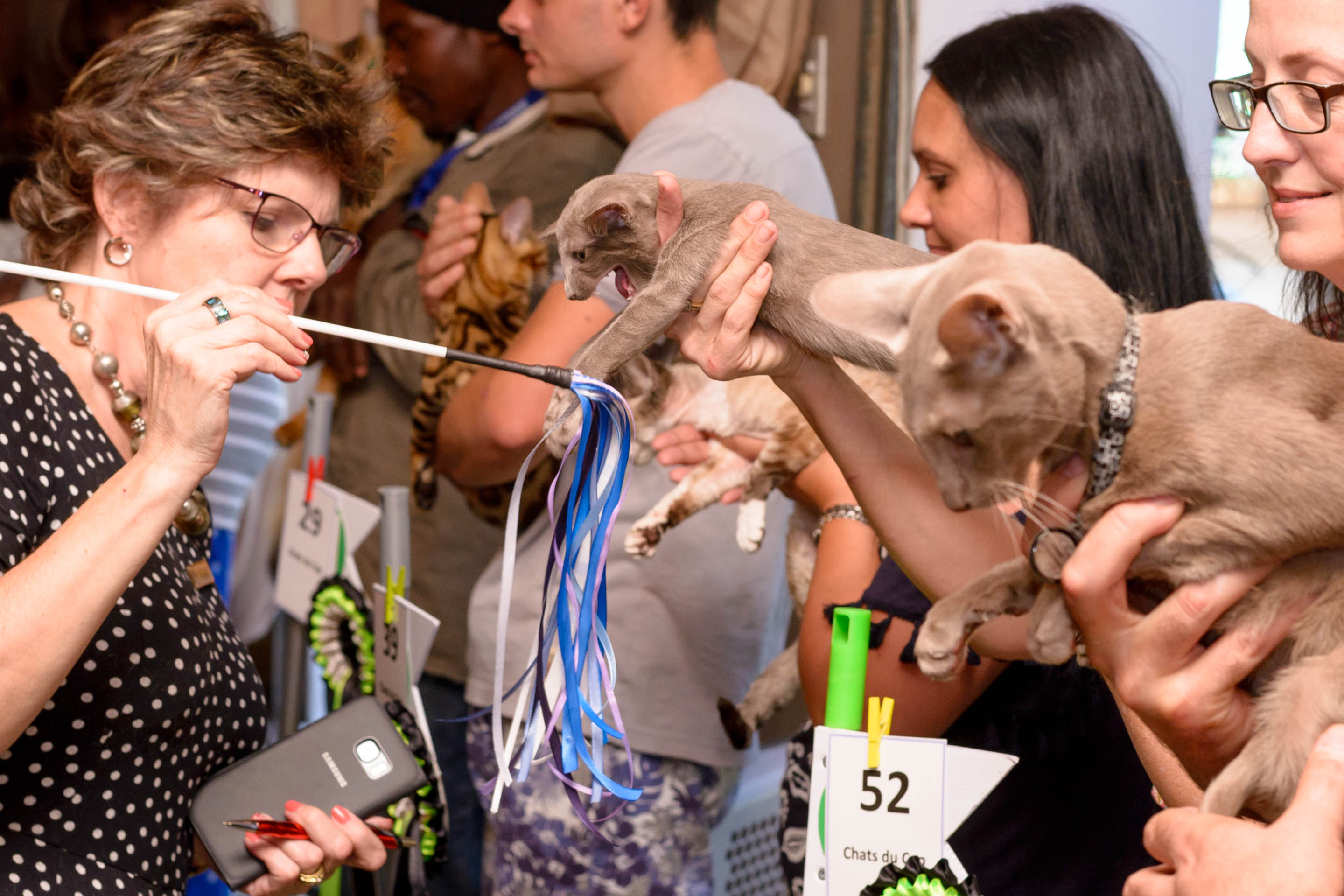 The Chats du Cap Cat Club strives to continue the legacy of Alida Delport and the love she had for cats by introducing the many different cat breeds to the country folk. Sharing the excitement of cats as the Sphynx with little or no hair to cats with the most beautiful coats such as the Chinchilla. We hosted the very first cat show in Swellendam in March 2018 as part of the annual Swellendam Agricultural Show.
We also strive to make our cat shows family friendly and fun for our exhibitors with each show having a different theme where our exhibitors can decorate their exhibit cages.
The cats are judged by experienced judges locally as well as from judges from other provinces in South Africa. The cats are judged according to their specific breed standards which are internationally recognised and compete for national and international titles. Titles are obtained by the number of certificates awarded. There are of course wonderful prizes at stake for the winners.
The Chats du Cap shows are hosted in association with other independent clubs such as AICA, CLASA, OSRBG and SACATS.
Chats du Cap hosts professional, organised shows with the focus on cat showing in a friendly fun environment with the opportunity to share our love for cats amongst the cat fancy and the general public who visit our shows! The general public have the opportunity to vote for their favourite cat by casting a ballot. The winner of The Publics Favourite walks away with a prize.
Chats du Cap does not rely on membership and is open to all. The club is run by a small steering committee. The current president is Leonard Ferreira.
.